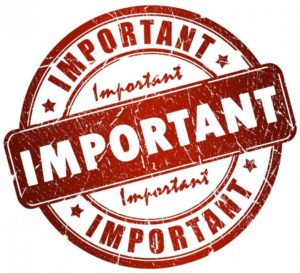 Dear Residential Customers,
Over this past year, there have been many changes in our company. We have implemented new procedures, client service options, workflows, and project management techniques in order to support our clients to the best of our ability. Also, we have launched our website with the ability for our customers to pay invoices online and a client portal system for service requests, invoicing, etc.
In spite of all these positive changes, there has also been a negative change with regard to the financial area of our accounts receivable department. As I'm sure you are aware, the global economic situation is still very problematic and because of this we have to make some changes that will directly be effecting you and your account.
PAYMENT TERMS
Effective 02/01/2018 , your account payment terms will be changed from Net 30 days to Net 14 days on any new invoices generated from this point forward. Please find the new updated General Payment Terms on each invoice you will receive from this point forward. All due dates are clearly listed on each email you receive containing your invoices. Whether you receive your invoice via regular mail or email it is also listed on the actual invoice. To check the 'due date' of your invoices, you can also do it online through your account portal.
LATE CHARGES & OTHER FEES
Please also note that all statements or invoices not paid within the terms specified will be subject to a minimum late fee of $3.00 and will accrue from the due date listed on the invoice at a monthly rate of 1.5% of the unpaid balance. Any account past due by 60 days or more are subject to be sent to collections and  a one time collection fee of $50.00 will be imposed by Quality Landscaping.
This is a measure we very much regret to take, but we hope that you can understand our situation and why we have taken this decision. We are always willing to work with our customers regarding payment and will continue to do so as long as there is communication from your end. We thank you all for your support and look forward to working with you during the remainder of 2018 and in the future.
Sincerely,
Quality Landscaping LLC