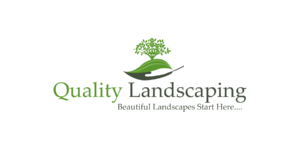 Your Guide To Warm-Season Lawns
Fertilization
This is the last month to apply fertilizer to your warm-season lawn. If you are receiving these services from Quality Landscaping LLC this has already, or recently been completed for your property.
Your TifBlair Centipede should be fertilized with very little fertilizer. We have our own special formulation with lower nitrogen that has been applied to your property if you are receiving fertilization service by us.
Cutting Height 
How High Should You Mow Your Lawn?
There is a healthy range for each type of lawn. Do you know the best height for your lawn? We do! We get a lot of customers requesting us to cut their lawn as short as possible. This is WRONG and there is no other way to put it! We will only cut your property at a height that is acceptable for your turf type. Every turf type has small variants in regards to cutting height depending on what is present on your property.
Fall Armyworm Alert 🐛
Fall Armyworm's are approaching! These are very destructive and can cause some serious damage to your turf very quickly. The problems that we encounter from these little guys happens every year like clockwork and cause very large visible, brown patches to your turf. Please contact us online at www.QualityLandscapingLLC.com or by calling 478-538-0770 to speak to a turfgrass manager for details on getting set up on a preventative plan with us to PREVENT damage before it happens! Prevention is by far the best solution!
Identification
Armyworms, which attain a length of ½ inches, are also caterpillars of moths. Their bodies are greenish when small, but become brown when fully grown. Several stripes usually are apparent, extending from the head to the rear. The adult is a mottled brownish-gray moth with a wingspan of nearly 1 ½ inches. Armyworms occur throughout Georgia.
Life Cycle and Biology
Armyworm caterpillars pupate in the soil. The moths emerge within a couple of weeks. They are active mainly at night. There are three to six generations a year in Georgia. Female moths lay clusters of eggs on grass blades, lawn furniture, white or light-colored walls, and other objects near lawns. Caterpillars hatch and begin to feed on the turf.
Damage
Damaged turf appears ragged with individual blades showing signs of chewing damage. When numerous, armyworms may devour the grass down to the ground. Young larvae skeletonize grass blades; older larvae feed on entire blades.
Control Strategies 
The irritation technique described below for sod webworm also is effective for sampling armyworm populations. Populations tend to increase after drought conditions; maintain a consistent soil moisture level to help manage this pest. As with sod webworms, time insecticide applications to control armyworms during the early evening when caterpillars are feeding.
Watering Tip for All Lawns 💦
There have been a lot of afternoon and evening thunderstorms that contribute to disease due to water on the leaf blades throughout the night. If we go into a dry spell and you need to water your lawn, be sure to water it in the morning (not the evening), to help mitigate diseases. Please contact us online at www.QualityLandscapingLLC.com or by calling 478-538-0770 for an irrigation assessment for your property if you have concerns regarding the overall condition of your system or programming of your irrigation controller.